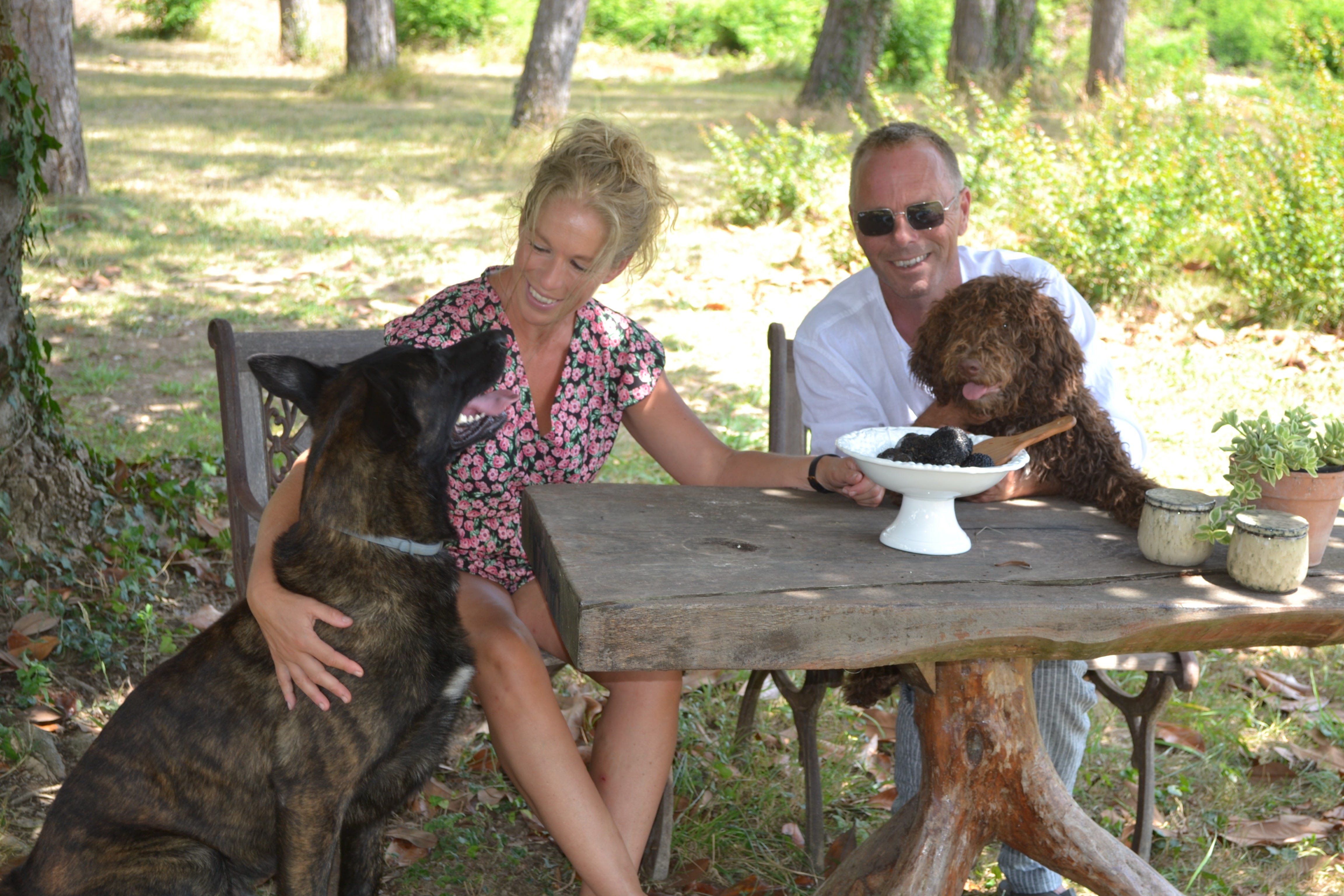 Who are we
We are Martin and Tamara from the Netherlands where we have been actively engaged for a number of years with our passion for training and working with our sniffer dogs in the field of narcotics, explosives, fireworks, money, etc.
what we enjoyed, until it was time for a new challenge, namely: Training truffle dogs in Italy and organizing active holidays for lovers of this beautiful region of Italy.
This idea arose during our trips to beautiful Tuscany where we both fell in love with the beautiful nature, the mentality of the local people, of course the delicious food, the fantastic wines, olives, and most importantly of course THE TRUFFLES.
In the meantime, we are very happy that the plan has come to reality to be able to leave together with our 5 dogs to Italy where we stay in a wonderful location in the middle of the woods after a year of preparation from the Netherlands, and from here we can offer dog holidays, workshops and training in Tuscany in the middle of THE Truffle area of this region.

Our name 7th Scent has a special meaning for us: this one is born out of passion for the sleuthing, a combination of the name of 1 of our own truffle sniffer dogs (Seven), and Scent stands for smell. It is an easy-to-recognize name that also includes various other products: dog holidays, various workshops and training with dog, dog boarding.
Organic products such as our 7th Scent olive oil, fresh truffle products, and dog supplies are also part of our offer.

Feel free to take a look at our diverse offer, the choice can be requested at everyone's preference, everything can be combined. Have fun checking out our site, hopefully see you in beautiful Tuscany.