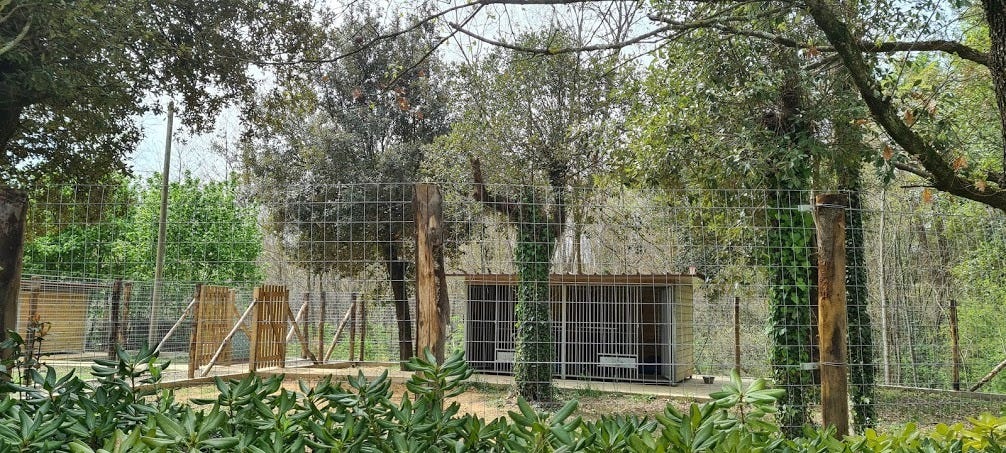 7th Scent
daycare for dogs
When you are on holiday in this region, and need a nice place to stay for your dog for daycare, or maybe you have another reason you can not take care of your dog for a day, then your dog is very welcome to stay at 7th Scent daycare.
We offer our unique location in private forest to let your precious four-legged friend stay at the 7th Scent guest house.
Our guest house is build on a small scale, so that the dog enjoys maximum attention.

It is also possible for your dog to stay at the 7th Scent guest house for internal education & training.


7th Scent daycare offers you:
-clean isolated dog kennels
- fenced dog playing fields
-private forest
-private nature lake
- walking in the forest
-costumized feeding schedule
-drop-off and pick-up service
- dog training facility
Opening hours:
To bring your dog: between 09.00-10.00
To pick up your dog: between 19.00-20.00

The price for a day starts from € 25,00


For registration and prices: info@7thscent.com
playing fields individually or in groups possible. Total private forest area 11 square meters.
Our accommodations are clean and comfortable with a walk-out in the shade. Roof slabs kennels and night stays are insulated. Floating floors. Night lighting available in the kennels. Daily cleaning of the stays and fields. Various cushions, baskets and rugs available.
On our premises there are various agility devices where the dogs can be active in a playful way
In our private forest the dogs can swim in the natural lake during a walk.