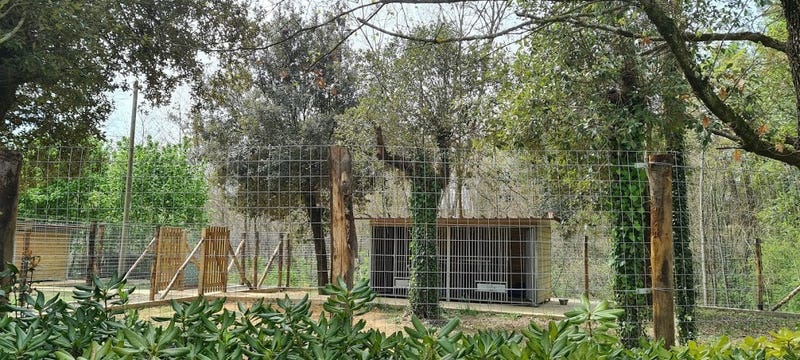 7th Scent dog day care
We offer our unique wooded location to let your precious four-legged friend stay at the 7th Scent guest house.
Our guest house is furnished on a small scale, so that the dog enjoys maximum attention.

Of course it is also possible to have dogs stay at the 7th Scent guest house for internal training and training.


7th Scent Pension offers you:
-cared for clean kennels with spout
- raised playing fields
-private forest
-private nature more
- walking daily 3 times a day in the forest tailor
-made feeding schedule
-24 hours supervision
-drop-off and pick-up service within the region
training facility

Prices from € 20 per day
For registration and prices: info@7thscent.com
playing fields individually or in groups possible. Total land area 11 square meters wooded.
Our accommodations are clean and comfortable with a walk-out in the shade. Roof slabs kennels and night stays are insulated. Floating floors. Night lighting available in the kennels. Daily cleaning of the stays and fields. Various cushions, baskets and rugs available.
On our premises there are various agility devices where the dogs can be active in a playful wayjn
In our private forest the dogs can swim in the natural lake during a walk.